Slides of review talk " The Challenges in Spectral Image Analysis: an Introduction, and Review of ANN Approaches", introducing a special session on "Spectral Image analyses with ANNs", organized by E. Merényi, at ESANN'99, European Symposium on Artificial Neural Networks, Bruges, Belgium, April 21-23, 1999. See Paper for text and references.
Slide 1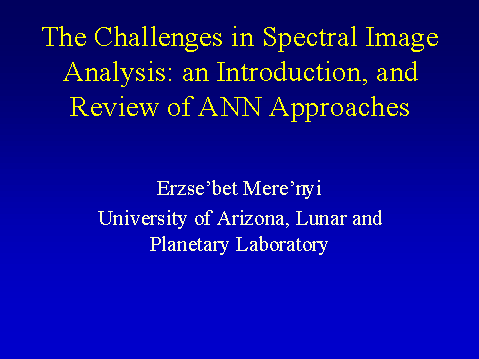 Slide 2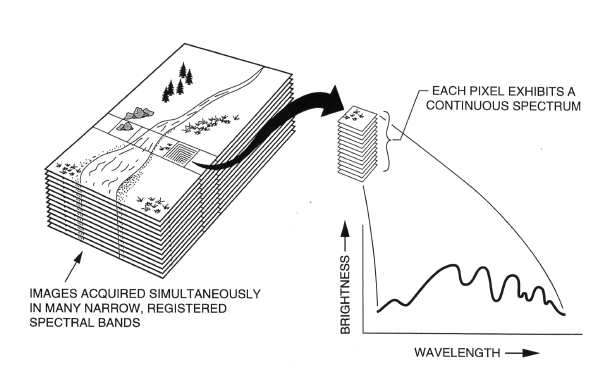 Concept of (hyper)spectral imaging. From Campbell, 1996.
Slide 3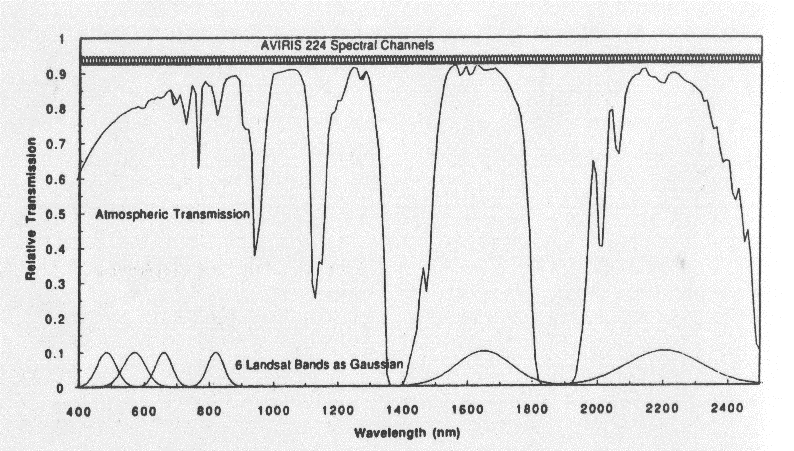 The difference between traditional broad band and hyperspectral imaging: bandpasses of Landsat TM (at bottom), and AVIRIS (top).
Slide 4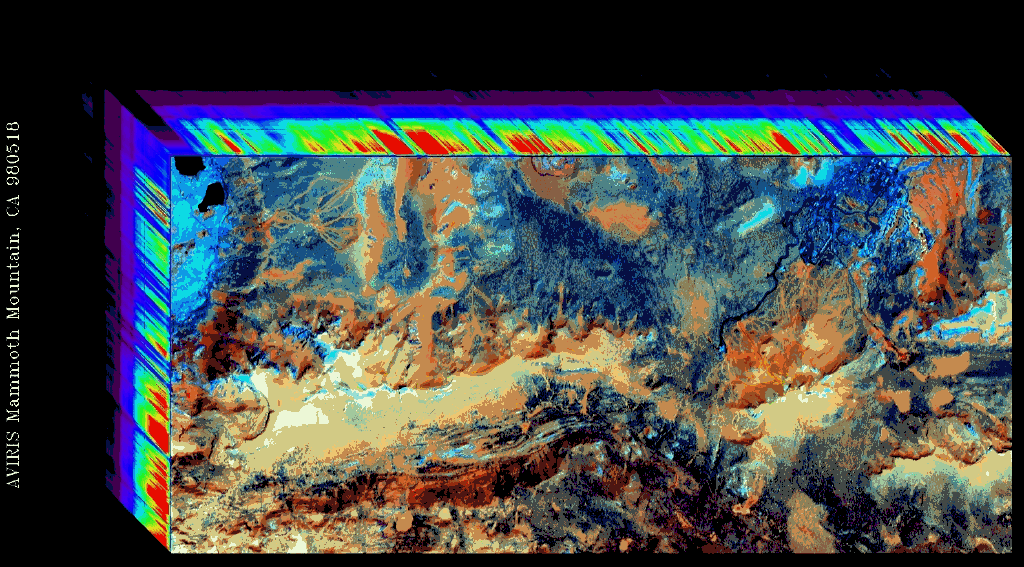 Hyperspectral (AVIRIS) image of Mammoth Mountans, California. 1024 x 512 pixles, 224 bands, approximately 300 Mbytes od data.
Slide 5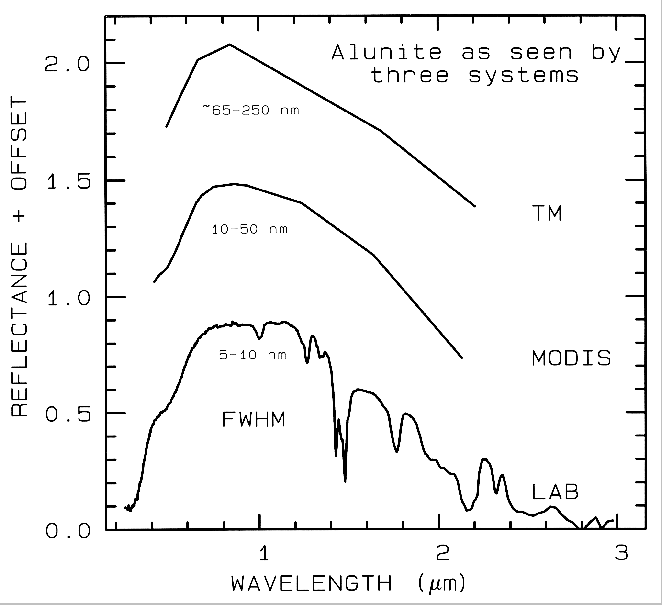 Another illustration of the difference between broad band multi-spectral and hyperspectral resolution of the spectral signatures of surface materials. From Clark, 1999.
Slide 6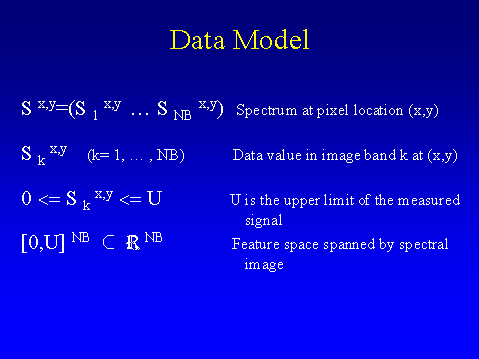 Methematical model for spectral data.
Slide 7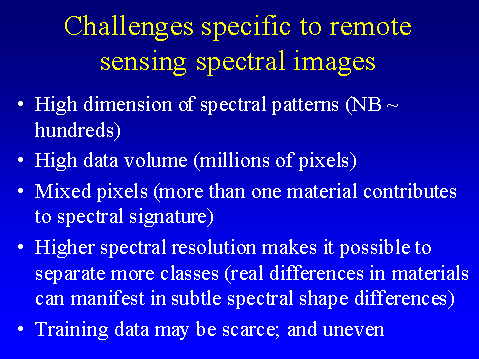 Slide 8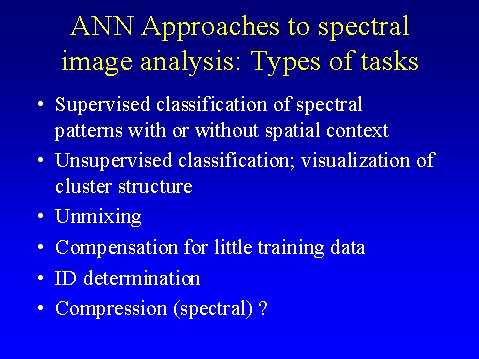 Slide 9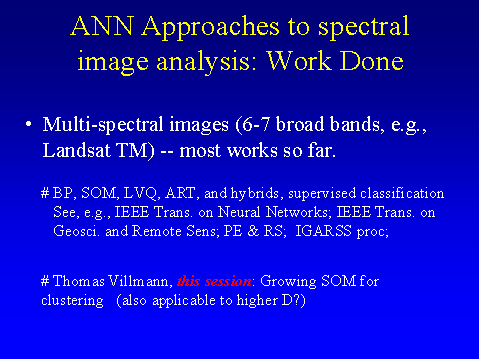 Slide 10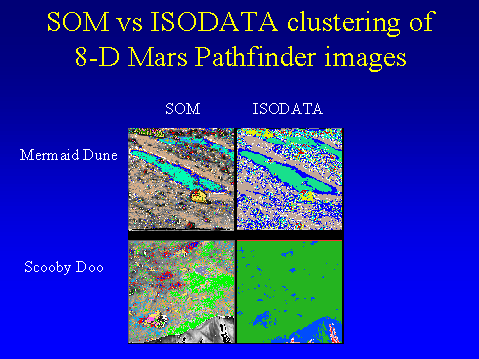 Example of the advantage of Self-Oragnizing Artificial Neural Net for clustering a spectral image. For more explanation of this slide see AISRP'99 Workshop presentation.
Slide 12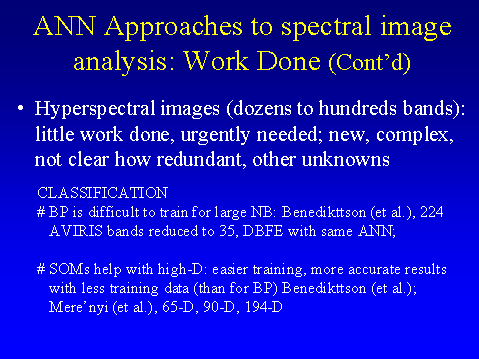 Slide 13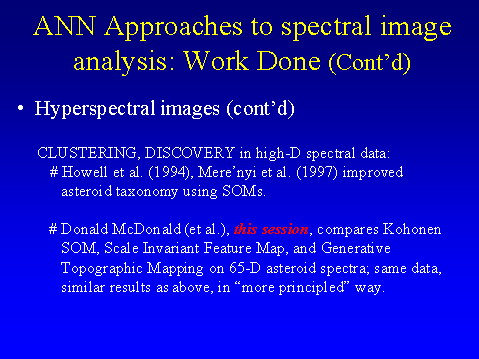 Slide 14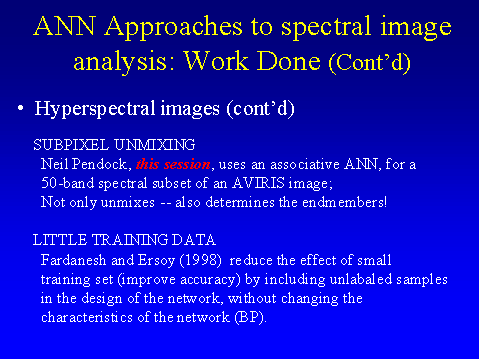 Slide 15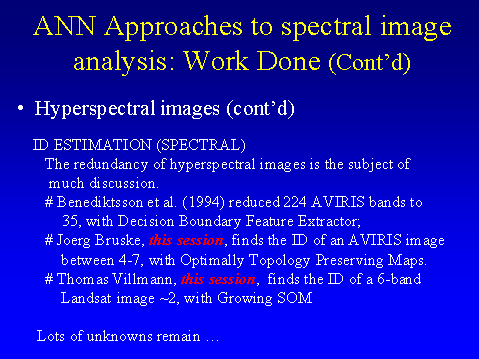 Slide 16