Junichiro Kono, Karl F. Hasselmann Chair in Engineering and professor in electrical and computer engineering at Rice University is set to publish a new undergraduate textbook on the foundations of quantum mechanics this month.
The first textbook to be written by Kono, "Quantum Mechanics for Tomorrow's Engineers" comes with a twist; it's specifically geared toward undergraduate students in engineering, not physics.
Traditionally, quantum mechanics has been offered as a course by physics departments for physics majors," Kono said. "However, knowledge of quantum mechanics is increasingly becoming essential for engineers, especially electrical engineers and materials scientists.
To pave the way for this shift, the book acts as an accessible introduction to quantum mechanics, providing theoretical understandings and establishing mathematical quantum principles as early as possible.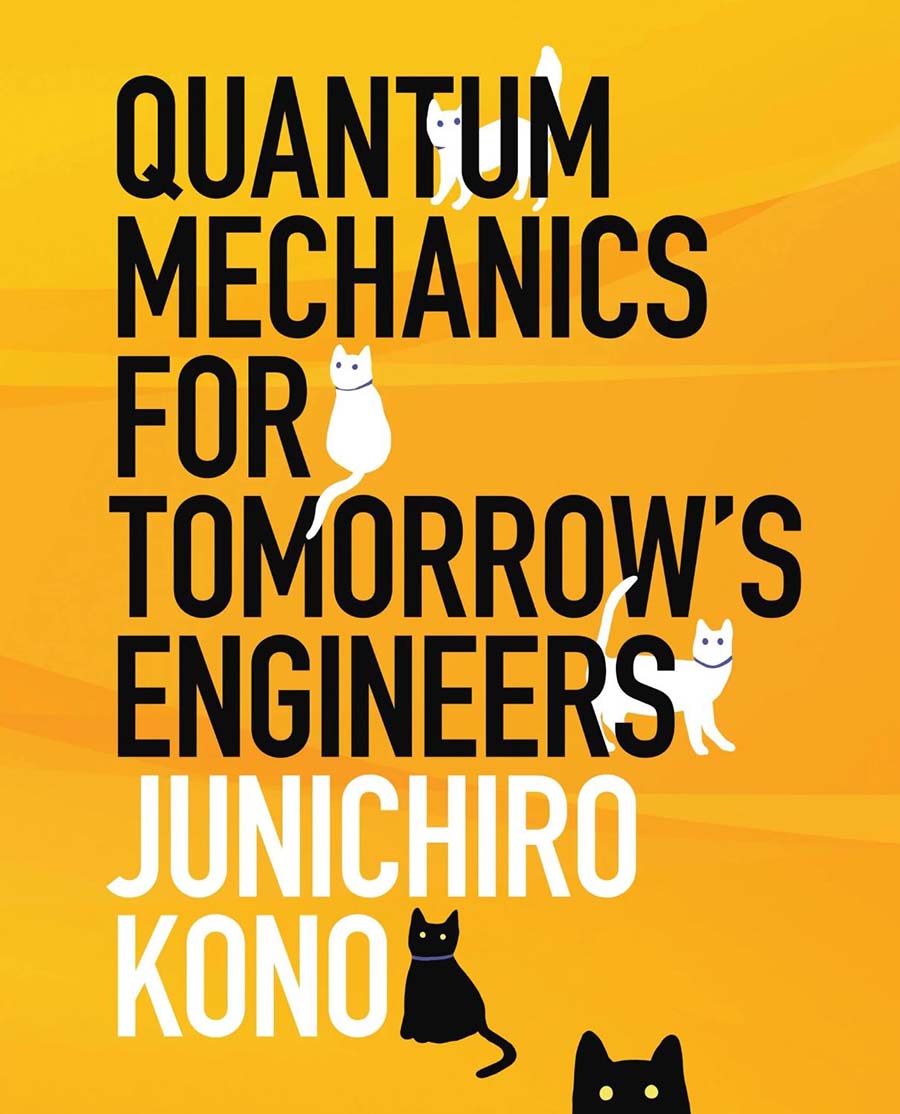 "[The book] includes clear concepts of quantum entanglement and measurement, information theory of circuits and algorithms, and solid accounts of the quantum advantage and quantum materials," Lu Jeu Sham of the University of California, San Diego's Physics Department said in a review of the book.
It approaches the technical subject in a new way, swapping historic approaches for a focus on current technologies designed to inspire future electrical engineers and materials scientists to develop groundbreaking quantum devices and systems, from quantum well infrared photodetectors to solar cells and quantum teleportation and beyond.
"One unique aspect of this book is that we forego the standard approach of introducing quantum mechanics through a historical series of crises in late 19th-century physics," Kono said. "Instead, this textbook introduces quantum mechanics as a theory that is being already used today..."
Kono has been working at Rice since 2000 and as a professor since 2009. He is currently a professor in the Departments of Electrical and Computer Engineering, Physics and Astronomy, and Materials Science and NanoEngineering.
This textbook is just one of many exciting achievements for Kono, who is the founder of various education programs, including the nationally recognized international research experience program NanoJapan. Kono was also selected by the U.S.-Japan Council in 2016 to implement TOMODACHI-STEM @ Rice. This program serves as a catalyst for international research collaborations between female Japanese students interested in STEM and the U.S.
Kono has had the idea for this book since his early years of teaching the course ELEC 361: Quantum Mechanics for Engineers. But it wasn't until 2016 during his sabbatical, that he had the chance to begin writing.
"The idea of writing a textbook based on lecture notes was in my mind from the early days of teaching this course, given the lack of an appropriate textbook on quantum mechanics for engineering students," said Kono. "The textbook is aimed at a general audience, and I hope that it will provide a useful tool for anyone interested in learning quantum mechanics. I am so happy to see it published finally."
Kono hopes publishing it now will be timely, given the current interest in quantum information science and engineering.
"Quantum Mechanics for Tomorrow's Engineers" will be available online on September 29, 2022, through retailers such as Amazon.com, Barnes & Noble, Cambridge University Press, and more.