POWDER-RENEW, a joint effort between Rice and the University of Utah, recently held its second Mobile Wireless Week workshop at the Utah campus. Sixty students from 48 institutions attended.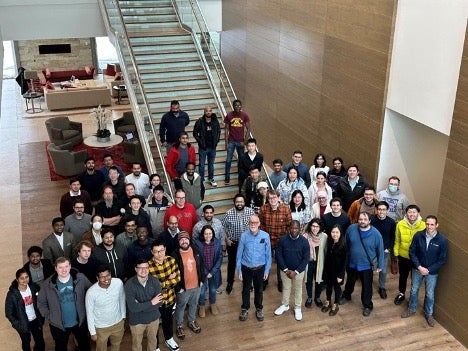 The workshop's aim was to provide hands-on training to use the POWDER-RENEW open-source wireless research platform, to empower advanced research in the field of wireless communication and technology.
Assistant research professor Rahman Doost-Mohammady, senior software engineer Andrew Sedlmayr, wireless systems engineer Di Mu, senior research engineers Oscar Bejarano and Nicolas Barati Ntechntezi, all from Rice electrical and computer engineering (ECE), were part of the team leading the workshop.
The POWDER-RENEW platform is the nation's first open-source programmable advanced wireless research testbed, part of the NSF-funded Platforms for Advanced Wireless Research (PAWR) program. Topics included an overview of the platform, RF propagation and channels, wireless communication basics, 5G mobile networks, open RAN and massive MIMO systems.
Each student had the opportunity to interact with the hardware and software tools that make up the platform. The students also worked on a mini-project which they presented to instructors and fellow students on the final day.
The hands-on experience helped students apply newly acquired knowledge and sharpen technical skills. "The diversity of students interested in the use of platform is promising. As the platform is leveraged in novel research projects, we hope to continue growing the available features and enable more research," said Ashutosh Sabharwal, chair and Ernest Dell Butcher Professor of ECE, and the RENEW project lead.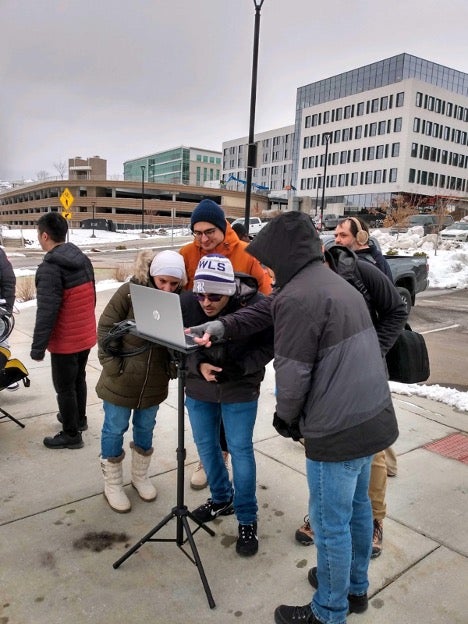 Doost-Mohammady earned his Ph.D. in computer engineering from Northeastern University in 2015 and his M.Sc. in embedded systems from Delft University of Technology in 2009. He joined the Rice faculty in 2020 and serves as the technical lead for the RENEW project. His research interests include wireless systems and networking, and mobile computing.
Bejarano earned his Ph.D. and M.S. in ECE from Rice in 2015 and 2011, respectively. He joined Rice as a senior wireless research engineer and lecturer in 2018. His research involves the experimental design and prototyping of next-generation wireless systems.
Sedlmayr earned his M.E.E. from Rice in 2015 after receiving a B.S in computer Sciences and electrical engineering from Colorado School of Mines in 2005. His work focuses on evolving the capabilities of the RENEW software running within the POWDER MIMO deployment, maintaining the GitHub repository, issue tracking system and documentation wiki.
Mu earned his Ph.D. in computer science from the State University of New York at Binghamton in 2021 and his M.S. in electrical engineering from the New Jersey Institute of Technology in 2012. His research interests include self-adaptive wireless networking, embedded systems and the internet of things.
Ntechntezi  earned his Ph.D. in electrical engineering from New York University in 2018 and his engineering diploma in computer, telecommunications and networks engineering from the University of Thessaly in 2010. His research focus includes wireless communications, mmWave, massive MIMO, 5G, wireless security and AI.
The Rice-Utah team is committed to providing quality education in the field of wireless technology. For more information about POWDER-RENEW and future events, visit the website https://renew-wireless.org/ or contact the team at renew-users@googlegroups.com.